2 18th century Worcester porcelain cups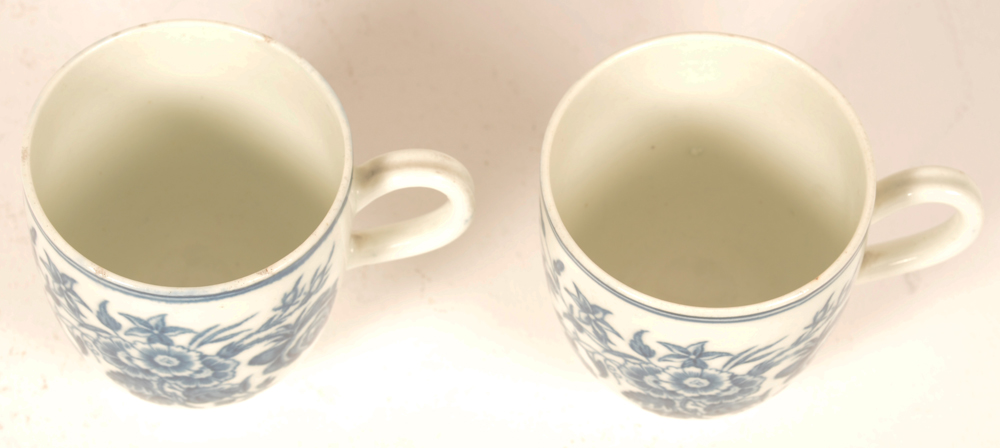 2 18th century Worcester porcelain cups
the three flowers pattern in underglaze transfer printed blue, with delicately shaped handles
2 18th century Worcester porcelain cups
2 18th century Worcester porcelain cups, decorated in underglaze blue transfer printed pattern of the three flowers, with delicately shaped handles, marked with the blue crescent on the bottom, 1st or dr. Wall period, 1 in food condition, 1 with small hairline on the rim.
Period : 1700-1800
Size : Small
Price : 150,00 €
Contact us about this item.
We can offer you various tailor-made solutions for shipping, please contact us if you require a shipping quote. Within Belgium, insofar as we do not have to rely on third parties and / or rental of transport material, deliveries are free from a purchase of € 1000. Deliveries within Ghent are free but subject to the limitations of the circulation plan. Deliveries always take place on the ground floor.
Contact us about this item.