French 18th century wardrobe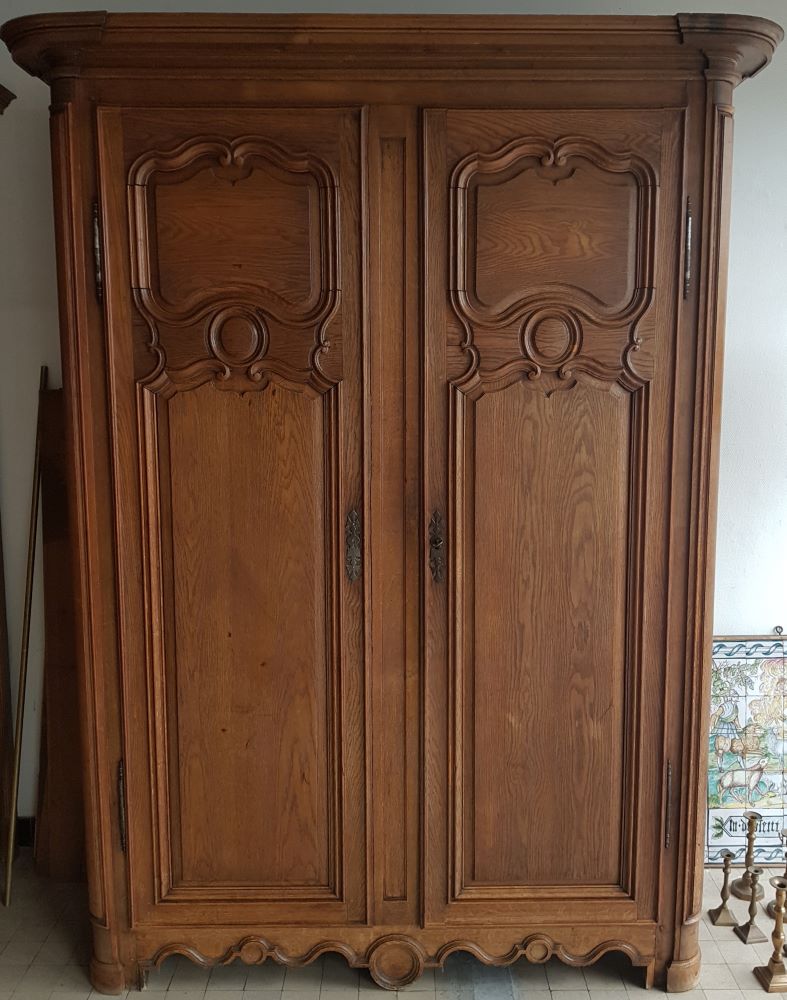 French oak wardrobe 18th century
Une belle armoire en chêne 18me, probablement Nord de la France ou Flandres.
French 18th century wardrobe
A good quality oak Northern French or Flemish wardrobe, a sober L XVIth style, late 18th century, in very good condition, original lock and key. Some professional restaurations, inside transformed with removable shelves. Height of the feet reduced, but the original parts are still available. Height 240 cm,width 180 cm, depth 62 cm. Width corpus 165 cm. This piece of furniture is visible in our second store - please contact us if you want to see it. Please take note that delivery of this iece is not free of charge.
Period : 1700-1800
Size : Extra Large
Price : price on request
Contact us about this item.
We can offer you various tailor-made solutions for shipping, please contact us if you require a shipping quote. Within Belgium, insofar as we do not have to rely on third parties and / or rental of transport material, deliveries are free from a purchase of € 1000. Deliveries within Ghent are free but subject to the limitations of the circulation plan. Deliveries always take place on the ground floor.
Contact us about this item.