Orfevrerie Derck Silver art deco shaker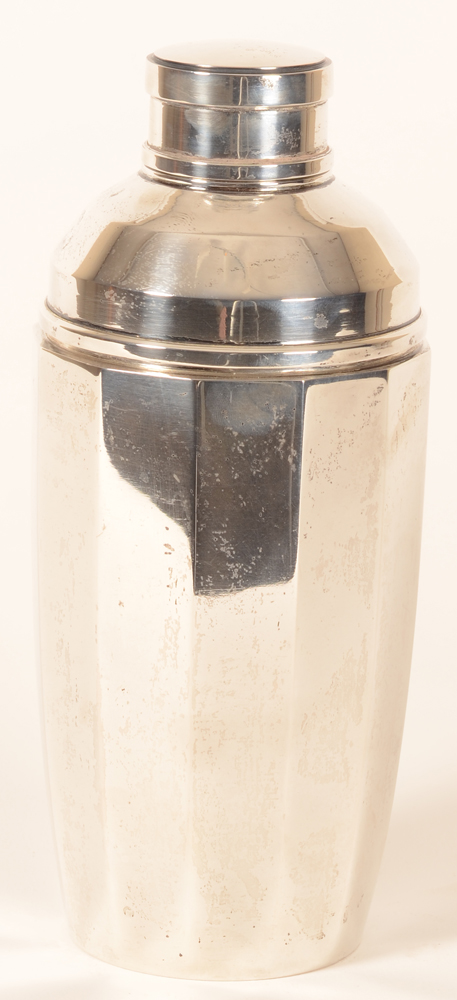 Orfevrerie Derck
Un shaker en argent massif en style art deco, poinconne avec le poncon de maitre de l'Orfevrerie Derck a Bruxelles
Orfevrerie Derck Silver art deco shaker
Orfevrerie Derck (Brussels), a rare silver art deco cocktail shaker, probably 1940's, height 24 cm, diameter 10 cm, marked on the bottom with makers mark and alloy mark 900(/1000). In good but varnished condition. First piece we see with these marks.
Period : 1940-1960
Size : Medium
Price : price on request
Contact us about this item.
We can offer you various tailor-made solutions for shipping, please contact us if you require a shipping quote. Within Belgium, insofar as we do not have to rely on third parties and / or rental of transport material, deliveries are free from a purchase of € 1000. Deliveries within Ghent are free but subject to the limitations of the circulation plan. Deliveries always take place on the ground floor.
Contact us about this item.